Concrete Contractor
Lincoln NE
Are you in the market for a new concrete driveway or patio installed? Are there unsightly cracks in your concrete surfaces that need to be repaired? Perhaps you are looking to add on to an existing patio or another concrete surface to increase your home's value? Lincoln Concrete is the premier concrete contractor in Lincoln, NE, and the surrounding area. Our top priority is to provide great service and affordable pricing. No matter the scope of your concrete project, we can get it done. Call us today for a free estimate on your concrete project. 
Lincoln Concrete contractors perform high-quality concrete installations in Lincoln, NE. Our services include installing concrete driveways, foundations, concrete patios, and pool decks. We also specialize in concrete repairs, resurfacing, and refinishing. Our experts can provide decorative options like stamped concrete and color staining. Are you looking to give your outdoor space a makeover? We provide decorative options such as stamped concrete and stained concrete to create a unique, personalized look for your property.
We are licensed to perform both residential and commercial concrete services. We've built our reputation on providing quality work at reasonable prices. Whether you are looking for a new concrete driveway, patio, foundation, or concrete replacements, Lincoln concrete contractors are experienced, skilled professionals who will get the job done right the first time.
Our customers have high standards and so do we. Our team understands that your time and money are valuable so we are going to provide expert services at a reasonable price. No job is too big or too small for our professional concrete contractors. Whether it's a long-term project or a small job, we treat each job with the same level of care and skill. Call us today for free estimates for your concrete needs.
What makes concrete the best material for building? 
Residential Concrete Contractor
Our crew can provide the following professional residential concrete services at competitive rates. Contact us for your free estimate today. 
LCC installs concrete driveways that are properly installed and cured the first time so you won't have to worry about repairs for years to come. We offer upgrades such as stamped concrete and stained concrete surfaces that will make your driveway stand out.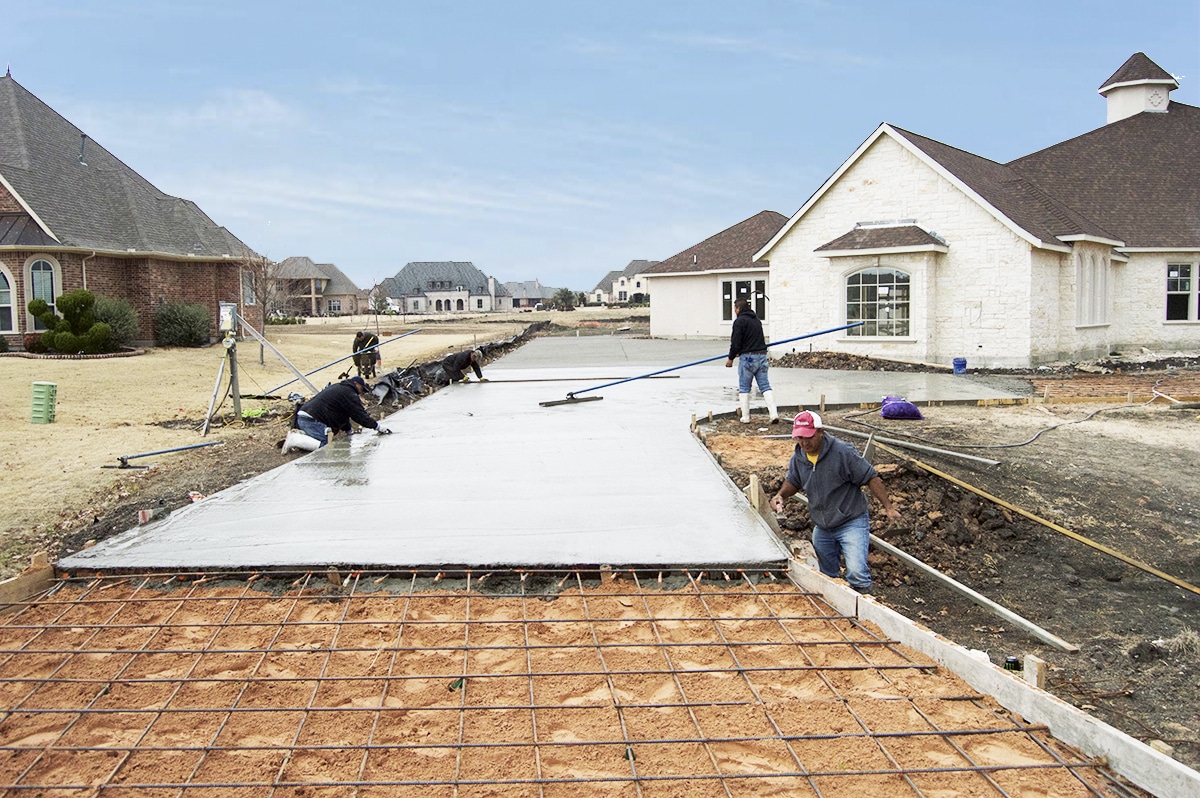 If your driveway is over twenty years old and has large cracks, interconnected cracking, or significant drainage problems, then it is time for a replacement. Our professionals are skilled at every step of the concrete driveway installation including demolishing the preexisting concrete, pouring the concrete, and finally the curing process.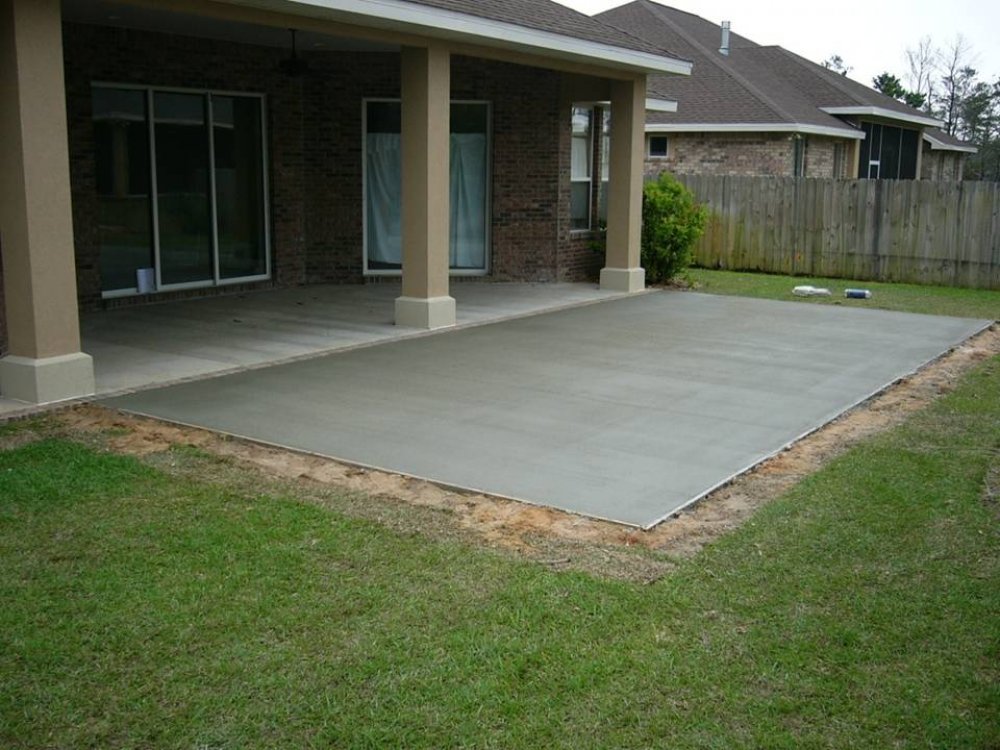 LCC is your expert patio contractor in Lincoln, NE. Whether you are looking to install a brand new patio or extend your existing patio we've got you covered. We also offer an array of decorative concrete that will give your patio character and aesthetic value.
Are you looking to replace, repair, or add a new concrete sidewalk or walkway to your home? Our team will get the job done quickly and will cut and customize concrete to create your desired design. A concrete sidewalk is durable and easy to repair, making it the best choice for a sustainable walkway.
The slab is quite literally the foundation to your concrete structure so you want one that is installed correctly. Lincoln Concrete Contractors is number one in the area when it comes to removal, replacement, and slab resurfacing. Call us today for free estimates on slab installation and repair.
It's important that the foundation of your building is built to support a heavy load for years to come. At LCC we install three types of foundations depending on the structure being built: poured wall, crawl space, and slab on grade. Our expert contractors build foundations that are water-resistant and built to last.
Is your concrete structure starting to show cracks, chips, or holes? The good news is that it might not be time to replace the whole structure. Concrete is easy to fix if the damage is not widespread. At LCC our contractors can repair cracks and resurface your driveway, patio, or pool deck to bond and hide minor cracks and make your concrete surface look brand new.
When you hire us to replace your concrete, we first demolish and remove the original structure before leveling the space to prepare it for your new concrete structure. We specialize in the following residential concrete structures: driveways, patios, slabs, pool decks, sidewalks, steps, porches, and floors.
Our professionals are licensed and skilled at meeting all of your commercial concrete needs. Contact us today for a free estimate on our installation and replacement services.  
The LCC team is a group of skilled professionals that ensure our clients get exactly what they want. Our experience and careful attention to detail, along with state-of-the-art equipment make us the best paving contractors around.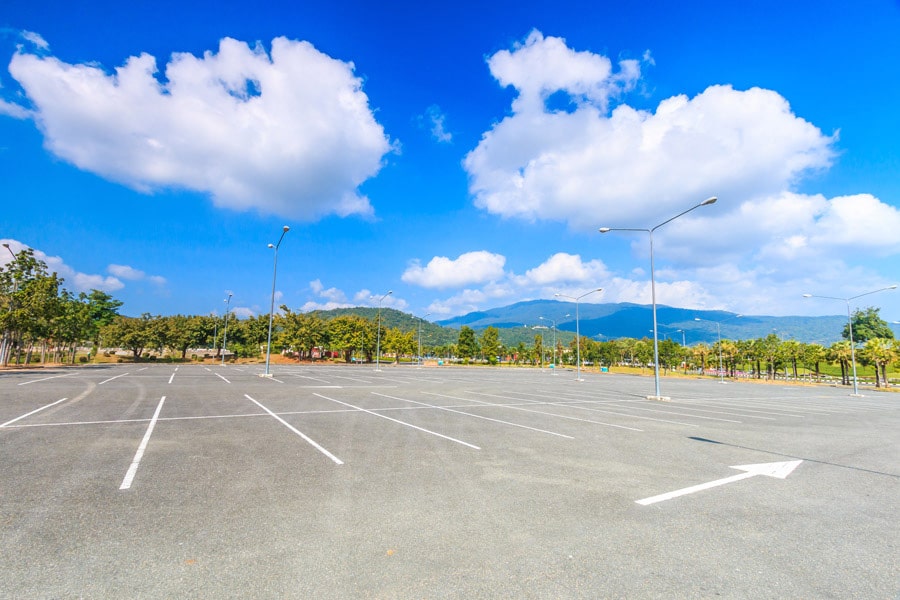 The foundation of your building supports the entire structure and everything in it. Concrete foundations are a cost-effective way to install a durable and easily maintained foundation. Let us construct your concrete foundation with expert precision so that it remains durable and water-resistant for many years. 
The crew at LCC are experts at pouring thick, durable concrete slabs for walls and floors. We also have extensive experience in pouring the thinner concrete slabs used for parking lots, sidewalks, and walkways.
Let your concrete walkway make a visual statement with decorative staining or stamping. In addition to being budget-friendly and durable, concrete walkways allow for versatility in aesthetics and are easy to repair and resurface.
LCC is the expert contractor in Lincoln, NE for installing ADA curb and entrance ramps. We also offer ADA parking lot services for commercial property owners to help them create a parking lot that is compliant and accessible.  
Q: Why is concrete recommended above other materials?
A: When mixed and jointed correctly, concrete should harden and remain durable for years. However, when exposed to freeze/thaw climates, it will crack. Joints allow the concrete to expand and contract which controls cracking. 
Q: Why is concrete recommended above other materials?
A: The terms cement and concrete are often used interchangeably but they are not the same. Cement a mixture of lime and clay, is an ingredient used to make concrete. However, cement on its own is not a durable material to make driveways, sidewalks, roads, and other structures.  
Q: Does concrete crack easily?
A: When mixed and jointed correctly, concrete should harden and remain durable for years. However, when exposed to freeze/thaw climates, it will crack. Joints allow the concrete to expand and contract which controls cracking.  
Q: What is decorative concrete?
A: Decorative concrete gives a concrete structure an upscale look. This can include stamped concrete, where the concrete is stamped with a pattern in it, or to imitate the appearance of brick, flagstone, or other material. Applying a stain can add vibrant color and patterns such as a marble look to concrete, adding to the aesthetics of your property without paying top dollar.  
Q: How much does concrete installation cost?
A: The cost of concrete installation depends on several things: the type of concrete mix used, the square footage of the area, how much preparation is involved, and the region of the job site. The weather at the time of installation plays a role because curing is most effective at specific temperatures.  
Q: Will the concrete contractor working at my site be licensed and insured?
A: All of our concrete professionals are licensed and insured. Every member of our team carries proof of insurance with them to the job site so you won't be held liable for accidents and injuries that occur on-site.