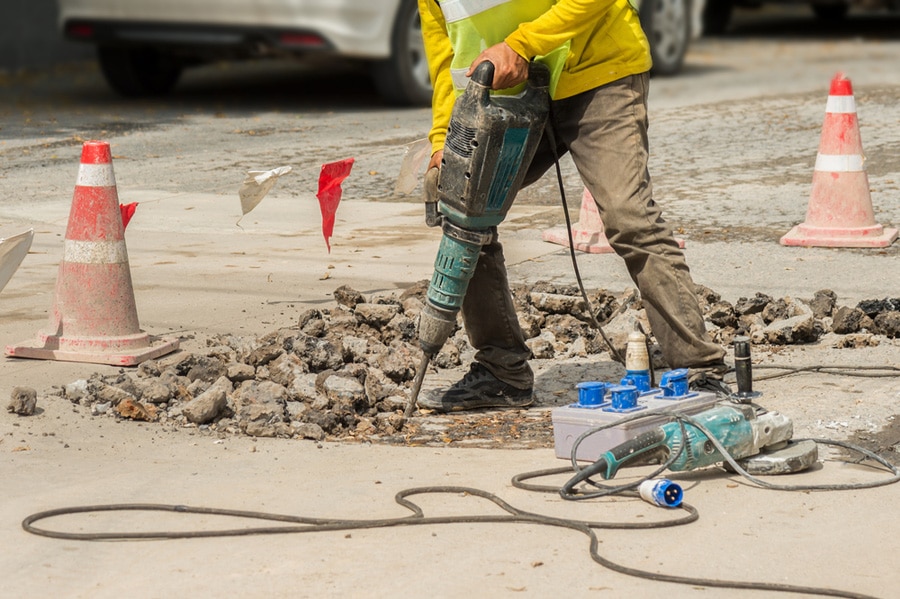 Concrete Removal in Lincoln, NE
Do you have an old concrete driveway, patio, or pool deck that needs to go? Let Lincoln Concrete Company take this big job on so you don't have to. 
We serve the Lancaster County area. As the number one concrete cutting and demolition company in Lancaster County, we offer fast and affordable concrete removal for residential and commercial properties.  
Concrete Removal Services
If you have old concrete to be removed in Lincoln, NE, we will come and tear out the old concrete. We also clear out any debris so the area can be prepared for a new structure. Our contractors are skilled experts and can perform the following professional concrete removal services.  
Concrete Driveway Removal
If your driveway is beyond repair, it is time to have it removed to make room for replacement. We have the tools, time, and experience to get the job done right so you don't have to worry about how to do it. 
If your patio has multiple cracks or is uneven, then it is time to replace it. Let our concrete patio removal contractors demolish and remove the broken concrete so you can make room for a new and improved concrete patio.
Concrete Sidewalk Removal
Whether you need one slab or an entire sidewalk removed, Lincoln Concrete is up for the job. We have the tools to demolish and remove the old concrete sidewalk quickly and safely.
Whether it's due to cracking, upheaval, or weak foundation, stamped concrete can crack and cause flaws in the design. Depending on the size of the job, LCC can remove your stamped concrete in just one day.
Decorative Concrete Removal
There are a lot of details in decorative concrete that leave it more susceptible to weathering and wear and tear. Whether your decorative concrete has seen better days or you just want a new look, our company has the tools and skills to remove decorative concrete efficiently.
Whether they are located indoors or outside, concrete step removal is not an easy task. Our expert concrete removal contractors have the tools and training to seamlessly remove your old concrete steps.
We are licensed to perform both residential and commercial demolition services. To effectively demolish concrete, the right tools are imperative. 
At LCC, we use an assortment of machinery and tools to make the concrete demolition process go as seamlessly as possible whether you need a big job or a small one completed.
We have both machinery and hand held tools to help us tear apart the old concrete. Our contractors know to wet the concrete with water to prevent dust from rising up into the surrounding air. 
Once the concrete demolition is complete, we bring in machinery to remove the old concrete and we haul it away and dispose of it for you. This is all included in the cost of the removal which is determined by the size of the area and the thickness of the concrete.